Why join
IAUA?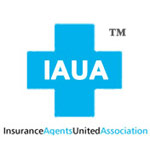 The entire membership
package is

ONLY $34.95
Per Month
Call 1-800-809-4302
Fax 1-202-509-9599

or email:
members@IAUA.org
Why join IAUA?
Exclusive marketing system to build an agency.
Top contact with advances to help finance your agency.
Nobody else does this for you.
IAUA appointments at a reduced price of only $10.00. » IAUA exclusive
The IAUA has arranged for you to receive Office software ( Word,Presentations,Data Base,Templates,Spread sheets,Drawing and Formula) this software functions sell for over $400.00 FREE to all our members. FREE Anti Virus software another $100.00 value System care and Disk cleaner in all over $1,000.00 in software! »IAUA exclusive
Million Dollars of Marketing for your agency.The IAUA members have the ability to be nominated to appear on Heartbeat Of America a news format show Hosted by William Shatner. This is on a nomination only basis but all members who Open a ACI Estate Planners and Tax Centers QUALIFY!
»IAUA exclusive
The ACI Advisor program is an exclusive offering where as an Independent agent may build an advisory business. We will teach you how to get a ZERO client acquisition cost utilizing our Award Wining "Tax Practice service". We are the originators of the $50.00 tax return. Complete turn key system with two days paid training at our training center. Please Note the territories are exclusive and may or may not be available in your area. Please act fast and lock up your territory if you want to take advantage of this part of your membership. The "Most trusted Advisor" has been showcased in many national publications as the premier Advisor service available. » IAUA exclusive
Exclusive 401K referral program appointments and complete training available. This will boost you Annuity sales ten fold! » IAUA exclusive
FREE prescription drug card for your clients. They are personalized with your clients name. » IAUA exclusive
Professional ID that identifies you as an official member to your prospects. » IAUA exclusive
FREE Professional business coaching from Peter R Guzzi of ACI Estate Inc. with him you will "Expect Success". This is done by weekly webinars and on our exclusive ACI Blog radio station.
» IAUA exclusive
Members are entitled to unlimited down loads of our B2B Data 12,644,745 Records this is an incredible value and worth the price of membership alone. This records include all the information for hundreds of sales! Please note members are limited to 100K records a Month if more are need for larger campaigns authorization is required. WE never charge our members for anything we are a non-profit helping you succeed. »IAUA exclusive
An official IAUA polo Shirt to look professional when on a call.
Get a complimentary ad in Yellowbook offered exclusively to IAUA members. Yellowbook ad is valued at $1,000.* What an opportunity to grow your business! » IAUA exclusive



---



As a new IAUA agent you are eligible for a discount on IAUA License Training Center - the only guaranteed web-delivered pre licensing training course for your state Life and Health Insurance exam. Complete the IAUA process and you are guaranteed to pass the state exam.



We recommend ProducerEDGETM to our insurance producers, adjusters, and CSRs tasked with managing their own personal compliance. Click the button below to learn more: